Mayakoba, situated within Mexico's picturesque Riviera Maya, was ignited with Latin rhythm and star power on September 16th, 2023 for Mexican Independence Day, as global music sensation Ricky Martin took the stage for a mesmerizing concert. The night was marked by electrifying performances, adoring fans and a profound celebration of Latin music that will be etched in the memories of all those who attended.
Ricky Martin, a Puerto Rican-born singer, actor, and philanthropist, graced the stage with a dazzling entrance that left the audience in awe. The concert, part of his "One World Tour," lived up to its name, bringing together fans from across the globe to celebrate the universality of music and dance.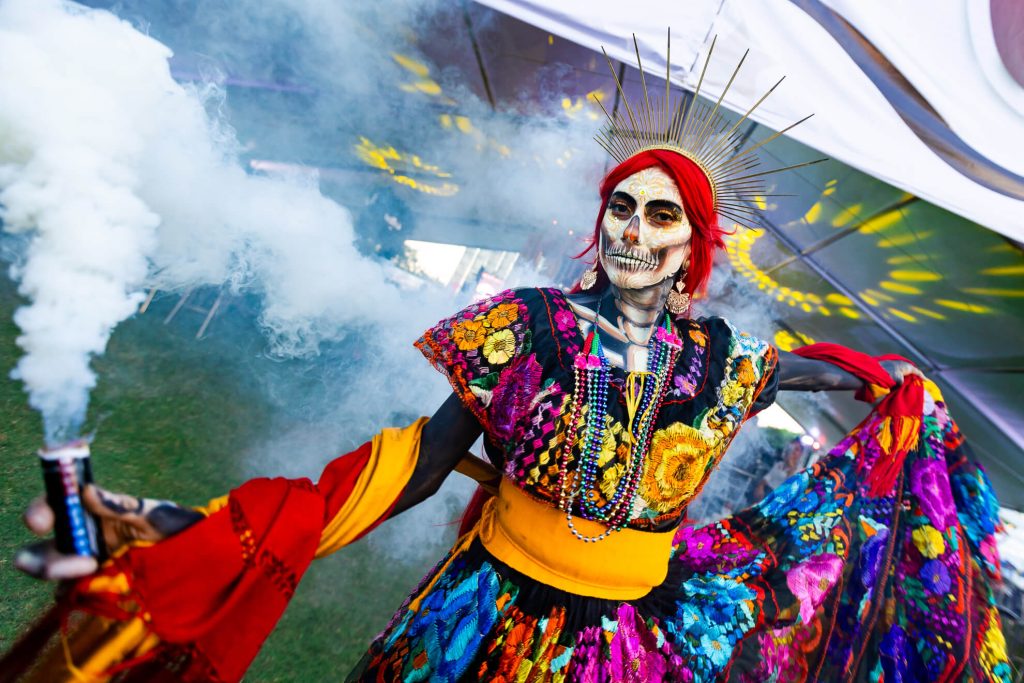 In a special tribute to Mexico's Independence Day, the open-air venue at Mayakoba was adorned with traditional Mexican elements. Catrinas, the iconic skeleton figures representing the Day of the Dead, added a touch of cultural flair. Colorful Alebrijes, larger-than-life sculptures, danced on stilts with their vibrant costumes lighting up the night in shades of green, while other performers, inspired by Mexican motifs, enthralled the audience with captivating acts.
But the highlight of the evening was Ricky Martin's collaboration with the House Beat Symphony Orchestra, conducted by Mario Santos. Comprising more than 50 musicians, the orchestra elevated Ricky Martin's music to new heights, creating an enchanting fusion of Latin pop and classical sounds.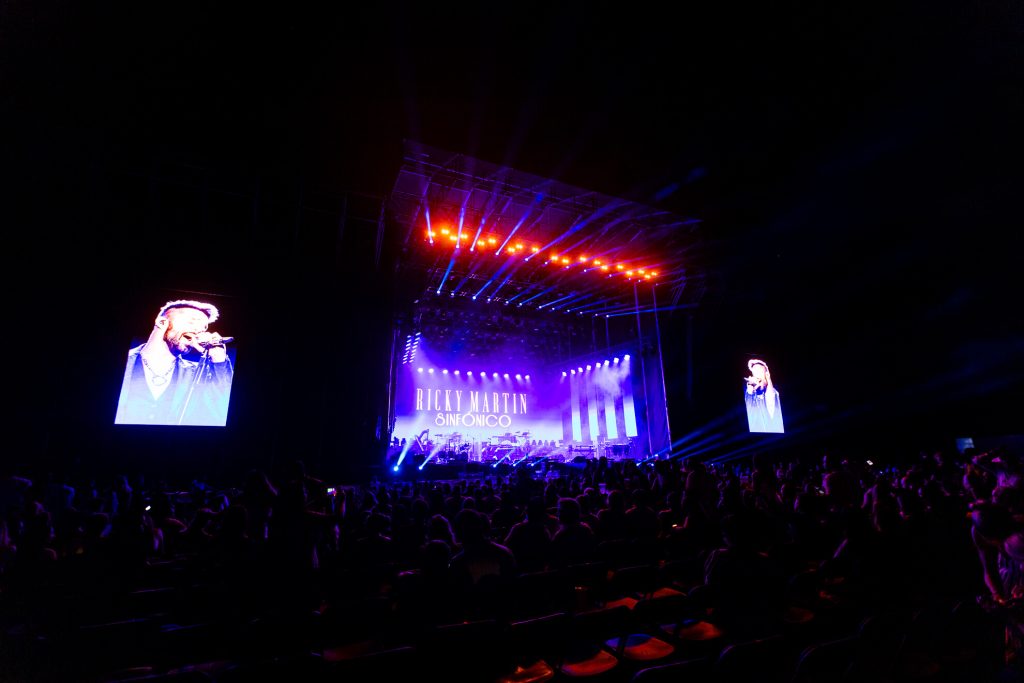 The setlist featured a combination of Ricky Martin's classic hits and songs from his latest album, creating a perfect blend of nostalgia and contemporary Latin pop. Hits like "Livin' la Vida Loca," "She Bangs," and "Cup of Life" had the crowd on their feet, dancing and singing along, while Ricky's more sentimental tracks, such as "Vuelve" and "Tu Recuerdo," tugged at heartstrings. The showstopper was undoubtedly "La Mordidita," which turned the concert into a lively dance party, uniting fans in a moment of pure joy.
The perfect Riviera Maya backdrop for this unforgettable evening, Mayakoba shined in its natural beauty and thoughtful amenities, providing an idyllic setting for the concert. Many attendees took full advantage of the event by booking hotel accommodations at one of the four award-winning hotels at Mayakoba—Andaz, Banyan Tree, Fairmont and Rosewood—which extended the evening experience through the weekend to explore everything Mayakoba has to offer, including more than 25 restaurants, four spas, championship golf course and countless adventure experiences.
With the echoes of music still resonating in the air, fans are eagerly anticipating the next magical concert performance at Mayakoba, which will feature Luis Miguel on New Year's Eve in an event sure to impress for years to come. Reserve hotel accommodations at Mayakoba for Luis Miguel now.